An Evaluation of Traditional Architecture on Erkilet Houses in the Context of Ecology and Sustainability
Keywords:
Ecology, Sustainable Architecture, Kayseri Erkilet Settlement, Ecovillage Movement.
Abstract
Sustainable architecture which aims to strengthen the relationship between human and nature with the responsibility to future generations, has recently been understood to show similarities with architecture created with traditional methods, and various studies have been carried out on traditional architecture. The examples of sustainable and ecological settlements created by the local people with natural resources in accordance with their own environmental, cultural and economic conditions are seen as an important source for the development of an environmentally sensitive architectural culture. With in this interpretation, in this study a literature review was
made on the relationship between sustainable and ecological architecture and local architecture and a common strategy was developed with the emerging principles. This strategy was analyzed by investigating the geographical location, climate and topography features of the traditional Erkilet settlement in Kayseri province and by examining the architectural features of its houses. With in this the analyzes, an eco-village proposal, which offers a self-sufficient life plan, has been developed. In this context, a field study was carried out in
which observation, on-site detection and interview techniques were used. By determining the thermophysical properties of the building elements of the civil architectural structure in the settlement, thermal comfort and energy consumption analyzes of the building were made in the Ecotect Analysis 2011 program. In the study, an ecovillage proposal is presented in order to develop conservation policies for the future of the traditional settlement and a road map shaped accordingly.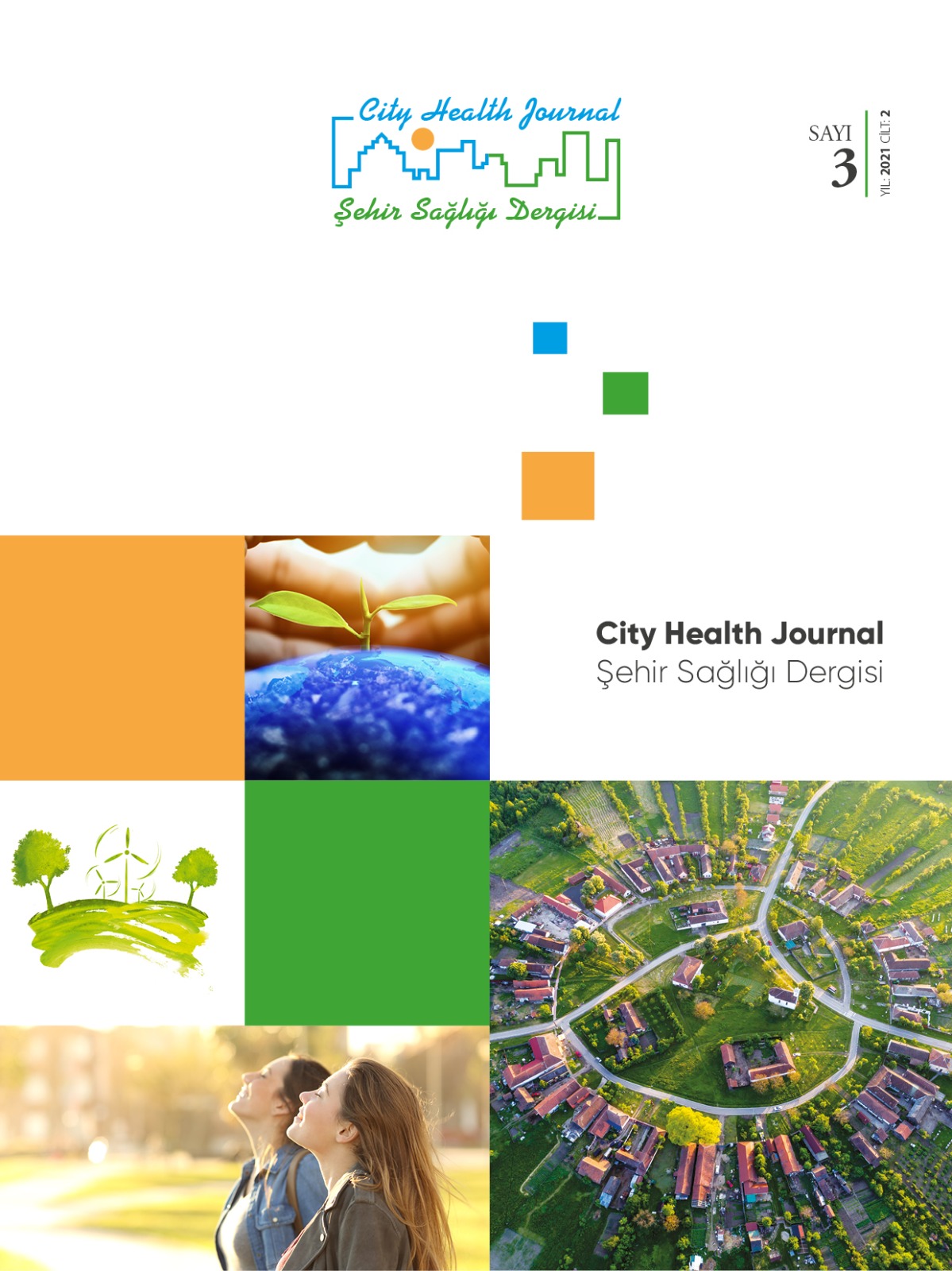 Copyright (c) 2021 City Health Journal
This work is licensed under a Creative Commons Attribution-NonCommercial 4.0 International License.