COVID-19 Pandemic Management and Results of Turkey
Keywords:
Coronavirus, COVID-19, SARS-CoV-2, COVID-19 in TURKEY, pandemic management, pandemic
Abstract
As the year of 2019 ends in China, the country known as its crowded population per meter square despite making up the biggest part of asia in field wise, a new virus type from the coronaviridae family, a family we know as the cause of previous endemics in various locations, has been recorded. The virus we name SARS-CoV-2 today, has spread quickly all over the world and become a global problem. Approximately a month later the first group of cases from China has been reported to World Health Organization (WHO), in the beginning of January 2020 Turkish Ministry of Health has constitute the Coronavirus Scientific Advisory Board. As it acknowledged that the virus can effect people from all ages and sexes, can spread very quickly, could cause serious complications and death meanwhile it keeps increase in numbers of cases and indications from all around the world; resulted of WHO's announcement this outbreak has become a pandemic in the 11th of March, 2020. At the same date Turkey's first COVID-19 case has been recorded. Following that, in 17th of March the first COVID-19 related death of Turkey has also been recorded. At the end of March pandemic councils has been counseled and after that lots of restrictions with prohibitions started to join our daily lives aiming on the purpose of outbreak management. With the begining of April it's informed the virus has widespread in Turkey. Despite of on going simultaneous drug development and vaccine studies, failing outbreak management prompt the FDA to grant Emergency Use Authorization (EUA) for some vaccines which completed their phase 3 clinical trials. Turkey still endeavors to get the outbreak under control with intermittent lockdowns, transportation restrictions, filiation studies, social isolation, personal protection equipment use, social media tools and broadcasts also with the hard work of healthcare professionals. This review article's aim is evaluation of current situation of the COVID-19 outbreak, progress and management in Turkey.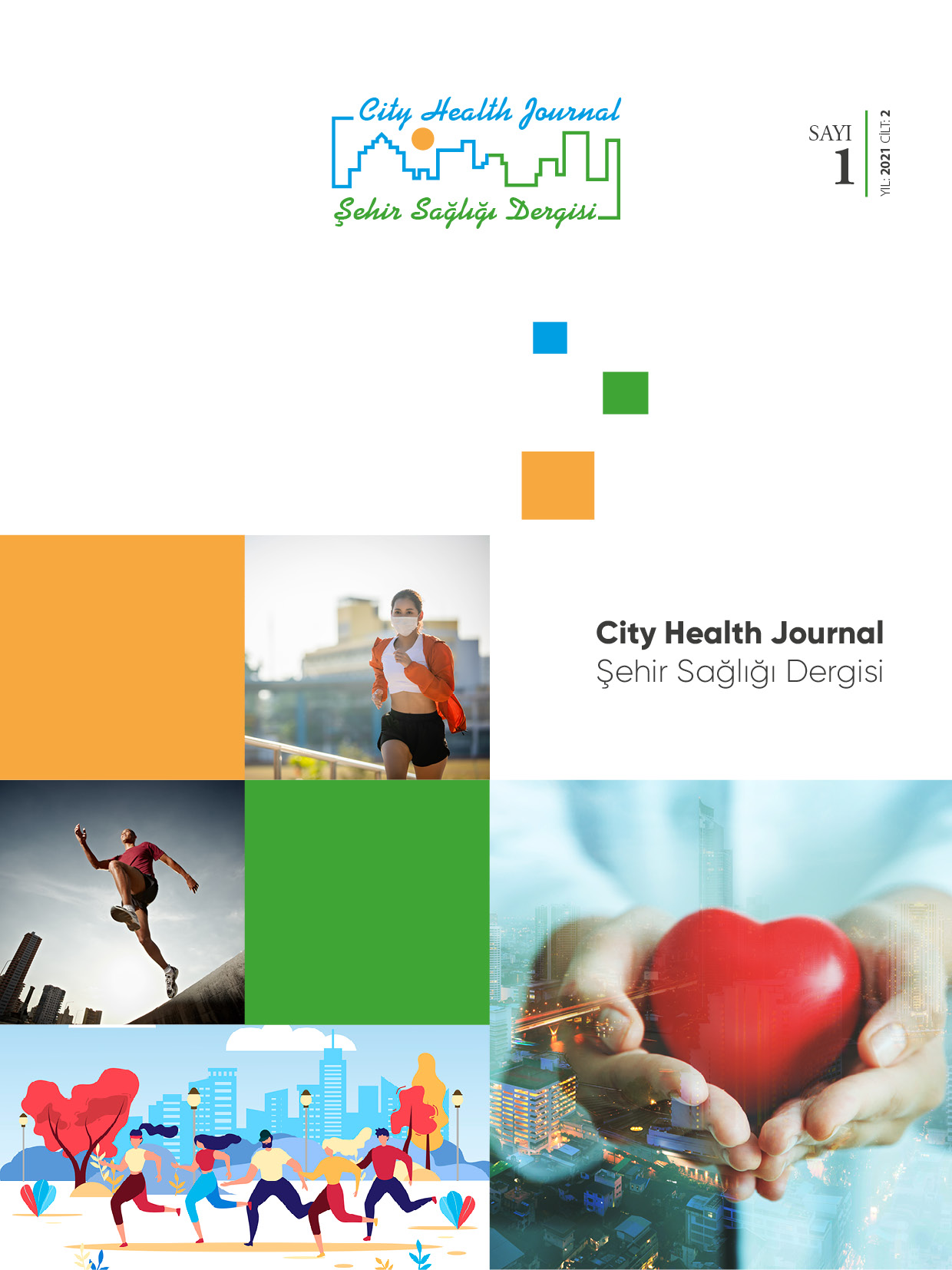 Copyright (c) 2021 City Health Journal
This work is licensed under a Creative Commons Attribution-NonCommercial 4.0 International License.